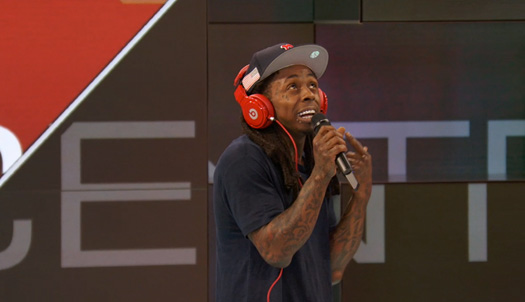 Earlier today, Lil Wayne made an appearance on ESPN to reveal the artwork and release date for his forthcoming Tha Carter V album, as well as to chop it up with Jade McCarthy and Jay Harris.
While on the sports show, Weezy F Baby also freestyled over the SportsCenter theme song and played Jade in game of pop-a-shot basketball. You can watch those clips after the jump below!
During his interview, Tune spoke on doing the ice bucket challenge challenge, not telling his mother that she will be on the front cover of Tha Carter V,the best sporting event that he has attended, why he is a Green Bay Packers fan, what music artist he would listen to if he was an athlete warming up, confirms the release date for C5, and more.