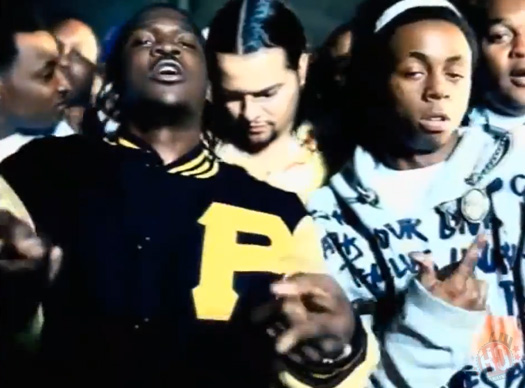 Straight after Lil Wayne tweeted he wants to get off Cash Money Records, Pusha T was very quick to tweet Wayne and tell him to join Kanye West's GOOD Music record label, which is of course the label Pusha is currently signed to.
We all know that Pusha T and Tunechi have had beef in the past, so is it what he really wants? Well even though Pusha doesn't know exactly what he thinks should happen, he did say that Kanye likes Tune, so it would be good for them to make more music together.
You can read everything what Pusha T said on the situation below. If Weezy F Baby did leave Cash Money, would you like to see him join another record label such as GOOD Music?
You tweeted at Lil Wayne that you want him to come to GOOD Music, and you've had beef with him before. Do you actually want him to join the label?
I don't know. I just like the fact that I'm a prophet because of my song "Exodus" [in which Pusha obliquely talks shit on Birdman and his label Cash Money]. It came out two years ago! People should just call me "The Prophet." You know what? Wayne on GOOD Music…Well 'Ye actually likes Wayne, so they could probably make some good music together. But who knows.
Via GQ

UPDATE: Lil Wayne just tweeted "YM! That's it. Nothing else." for more confirmation that he wants nothing to do with Cash Money records anymore!