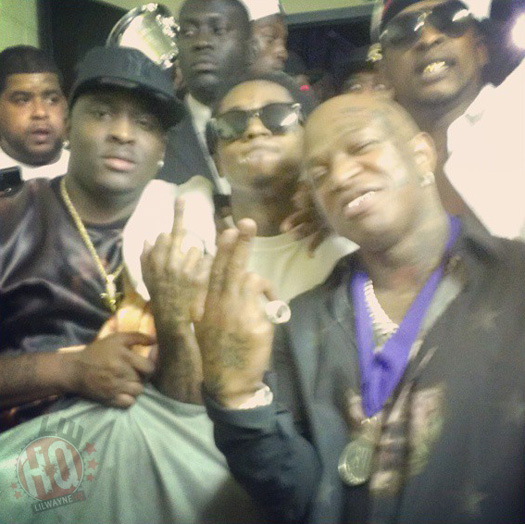 Former Cash Money Records label-mate and Hot Boys member Turk recently spoke to SOHH about Lil Wayne wanting to get out of his contract with Cash Money and to share his thoughts on Wayne's feud with Birdman.
Turk explains that this is all old news to him and believes it is not a publicity stunt, because Baby was also not paying his artists years ago when he left Cash Money with Juvenile, B.G., and Mannie Fresh.
You can read what Turk thinks about this situation after the jump below. He also spoke on the Weezy vs. Birdman beef a couple of months ago in another interview, so click here to listen to that if you missed it!
UPDATE: I have included a video below of Turk explaining on TMZ Live that he is also suing Birdman for over $1 million, because he was promised royalty money and a Hot Boys reunion after he was released from prison, but got nothing from him either.
It is what it is, we don't want no problems. We just want our money. That's just the bottom line.

It's overdue. We're all grownups and that's what it's about. Lil Wayne feels the same way.

It's all old news to me with Wayne's Cash Money problems. It's kind of like, yeah, it was just about when. It happened from the time when we left. When we left, people thought it was a publicity stunt then.

You gotta sit back and see how it all turns out.