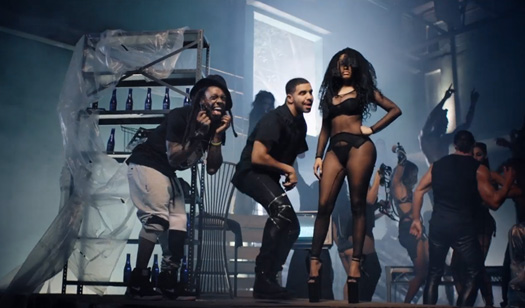 According to TMZ, Lil Wayne has filed new documents in his current lawsuit against Birdman and Cash Money Records to take away any involvement that he has with Young Money Entertainment.
Tunechi is worried that Baby is so bad at his job that he thinks he could lose Drake and Nicki Minaj from Young Money, because he owes a lot of people money and profits.
Does anyone think Drizzy and Nicki will stay loyal to Weezy, or go their separate ways?