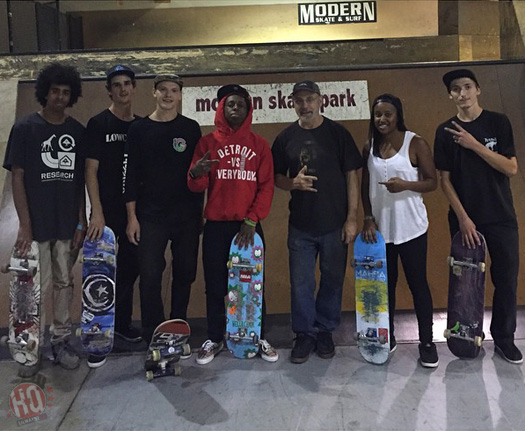 50 Cent recently visited St Louis' Hot 104.1 radio station to chop it up with Boogie D and you can check out a video of their conversation after the jump below.
During the interview, 50 spoke on Bill Cosby, Ghostface Killah vs. Action Bronson, ghostwriting in hip-hop, the Drake vs. Meek Mill beef, Nicki Minaj's involvement in the situation, and more.
Fiddy also discussed the Lil Wayne vs. Birdman feud by saying it got crazier than he ever could of imagined as he thought they would of made up by now after they have had a father-son relationship for so long. However, he does not believe Baby would want to try and kill Weezy!
"It just got crazier than I ever imagined it could be between the two of them. It was like father and son relationship, and you see them, and I look at it because I understand it. The passion you have for your son right now, you'd kiss him in the mouth like: 'Come here, smooch.' But as you get bigger it starts looking like: 'Is that still gonna be your baby?' It's still your baby, you still look at him like that but there's a point you stop kissing his mouth. They didn't have that line or anything that was there and I thought it was their relationship, they see things. I couldn't see them actually trying to actually kill him. I don't believe that, I don't believe that. To be honest – I can't believe he would actually want to kill him."