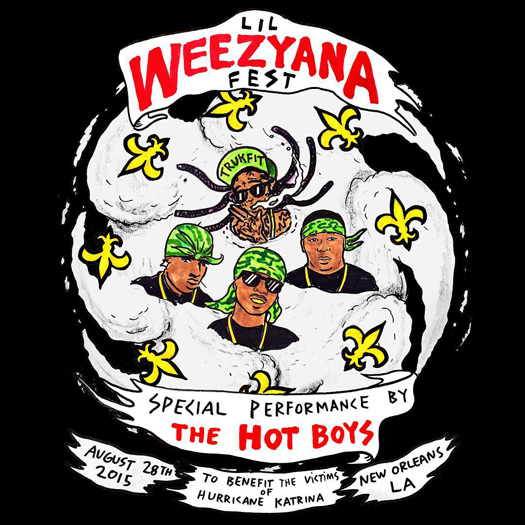 TIDAL have confirmed they will be streaming Lil Wayne's upcoming 1st annual "Lil Weezyana Fest" exclusively that will be taking place from 7PM at Champions Square's Bold Sphere Music in New Orleans, Louisiana on August 28th to benefit the victims of Hurricane Katrina.
It was first speculated that Jay Z's streaming service would be streaming the music festival, but that was put under question when Birdman filed a lawsuit against TIDAL claiming they didn't have the rights to release the Free Weezy Album, or any other Tunechi music.
Even though the lawsuit is still open, it has not stopped TIDAL from confirming that they will be streaming the "Lil Weezyana Fest" for their registered users, who will be able to see Weezy reunite from the former Cash Money Millionaires: Mannie Fresh, Turk, and Juvenile!