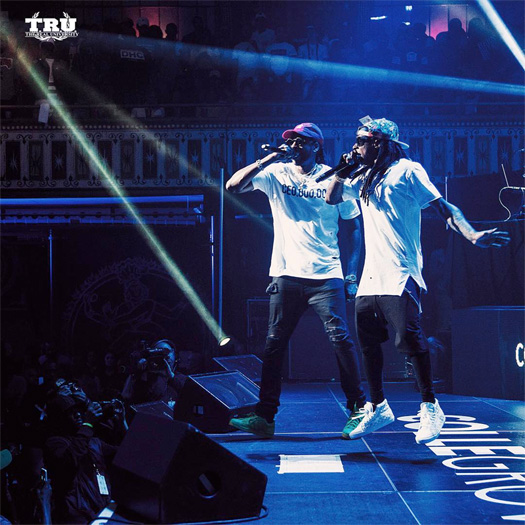 2 Chainz appeared on Big Boy's Neighborhood radio show just over a couple of weeks ago to chop it up with host Big Boy and to promote his ColleGrove album, which you can check out after the jump below.
During their conversation at around the 7:45 mark, Tity Boi made it known that Lil Wayne shifted the hip-hop culture and confirmed ColleGrove is a dedication project to Wayne, as well as spoke on the title.
Before the interview wrapped up, Chainz also mentioned that him and Weezy have got some throwaways/leftover collaborations that didn't make ColleGrove and he hopes we will be hearing them soon!
Photo credit: Joe Moore.