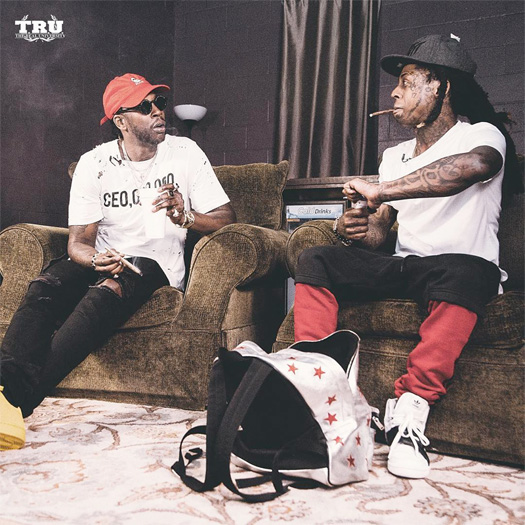 We first heard about this interview earlier this month, and now we can watch part 1 of Lil Wayne and 2 Chainz' conversation with Rob Markman from Genius that took place backstage at The Tabernacle after the "TIDAL X: ColleGrove" show in Atlanta, Georgia on March 30th.
In part 1, Weezy reveals that even though he has a few tears tattooed on his face, when he heard Tity Boy's "Dedication" song off ColleGrove for the first time it made him drop a few more, as well as that ColleGrove 2 is already done.
Tunechi and Chainz also spoke on "Duffle Bag Boy", the "when I hit your cup with that drank, had a nigga stomach like wait" line off "Dedication", and more.
You can check out the first part of the interview after the jump below. There will be a total of 5 parts altogether!
Via Genius
Photo credit: Joe Moore