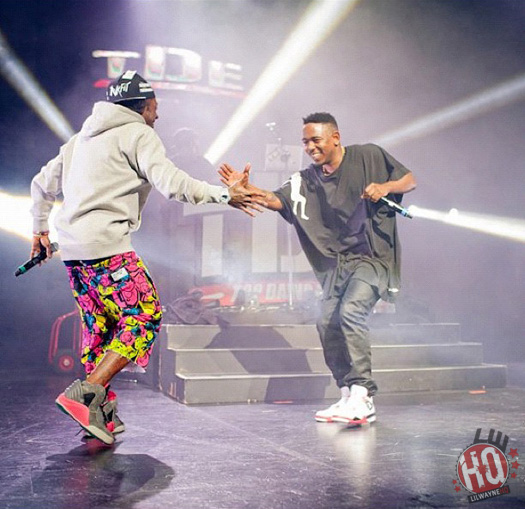 Like everyone else, Kendrick Lamar does not want Lil Wayne to quit or retire from music! The Compton rapper, who had been drinking, recorded a public service announcement of himself talking to the camera about Wayne and rapping his old verses word for word at 5:30AM this morning.
K. Dot's reaction to hearing Tunechi wanted to leave hip-hop was "Fuck that!", as well as shouted "No!" more than a few times. He also mentioned that he was in the studio working on features and he can remember Tune back in 2007-2008 knocking out "ten motherfucking features in a row… back to back".
The old Weezy verses that Kendrick was rapping are: "Gangsta Shit" off 500 Degreez, "Ridin'" off Guerrilla Warfare, "Respect My Mind" off Guerrilla Warfare, and "Where You At" off 500 Degreez. You can check out the 3-minute-and-a-half clip after the jump below!