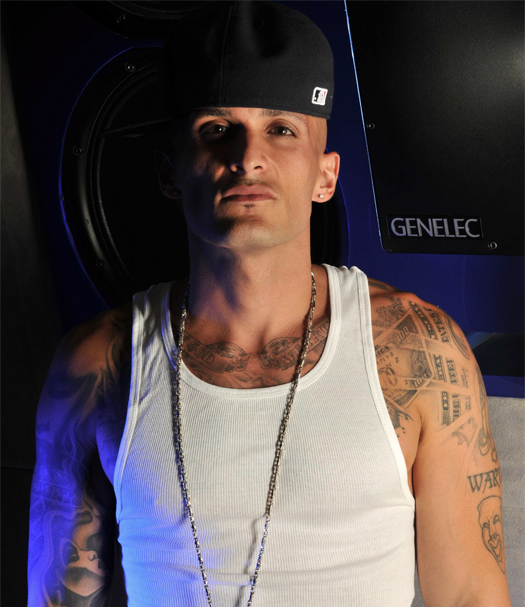 STREETRUNNER recently chopped it up with Yoh for an interview with DJ Booth about producing classic Lil Wayne tracks.
The producer revealed why he decided to start releasing mastered versions of older Wayne songs every month, originally having four beats on Tha Carter III before the album leaked, why "Gossip" never leaked, and plenty more.
You can read what STREETRUNNER had to say after the jump below!
On releasing mixing and mastered versions of older Lil Wayne songs:
"The main reason I started mixing and mastering the records is last year going through YouTube I found the worst versions of these songs. I was cringing at hearing the way they sounded, so I decided to remaster one record for starters, and that song was 'Cry Out (Amen).' After it was done being mixed and mastered, I tweeted out the song and the response was bananas. I had to upgrade my SoundCloud page two times the day that I dropped it because my page couldn't handle the plays and the downloads. Once I saw that response from the fans, there's clearly fans who want this. They need this. And every month I tried to do one. I tried to add a little extra remixes and versions that people haven't heard, but for the most part I left all the songs in their raw form with a good mix and master to them."

On working on beats for Lil Wayne's Tha Carter III album:
"After he recorded the first two songs that's when I found out he was in 'Carter III' mode. In my mind, I was thinking he was going to knock it out and the album would be out in December, like 'Tha Carter III.' A lot of these joints would've possibly been contenders for 'Carter III' if they didn't leak. But throughout the process of him building up that much-needed momentum that lead to him becoming as hot as he became during that era, two years of him just dropping music. All the features, mixtapes and legendary leaks. People were getting their hands on everything Wayne and putting it out for whatever reasons. But there was a time when I was with [Wayne's manager] just chopping it up and he showed me a potential tracklisting for 'Carter III' and I had four records on there: 'RappaPomPom,' '1 Night Only,' 'Trouble,' and one more I can't recall."

On how Lil Wayne's "Gossip" song never leaked like other songs:
"Nobody knew it existed. One time I went to the studio for Mack Maine and Tez and Gee Roberson were there. Tez introduced me, told Gee about 'Trouble' and '1 Night Only,' speaking very highly of them. I asked Tez why they never talk about 'Gossip' the way they talk about those records because 'Gossip' was a monster. He told me that he never heard of 'Gossip.' Back in December of '06 I got a call that Wayne recorded to the 'Gossip' beat, and the engineer told me not to give it to anybody because the song was so hot. The beat was fire, so I had a feeling after Wayne recorded it that the song would be bananas. Since Tez didn't know of the record, the engineer went through Wayne's drives and found the record. The song was never bounced, and was left unopened and untouched after Wayne laid down his vocals. Wayne not bouncing it saved the record because during this time everything leaking like a faucet. It never reached any flash drive, CD, iPod, email, or was played in the studio. Not even management had it. Once they found it, it was on. Which lead it to being the song that he used in his epic BET performance."

On working hands-on with Lil Wayne's songs:
"These sessions are really old by the way. Some of them, I was looking for beats that date back to easily 2003-2004. Motherfuckers were still on MySpace back then, hahaha. If some of these records wouldn't have leaked, I don't know if Wayne even has all the old drives. It would be hard to search through all the music he did back then. I was lucky enough to make these records, get the sessions, and work on them hands-on. I got a lot of people like yourself that didn't know I did it or are aware of me. I get hit up on Twitter by guys who tell me when they were in middle school and high school and these songs were their soundtrack and it's super ill to me because my soundtrack in middle school was like Mobb Deep's 'Shook Ones,' Nas' 'Illmatic,' so to know I supplied the soundtrack for people is super dope to me. I'm glad I made my mark that way."