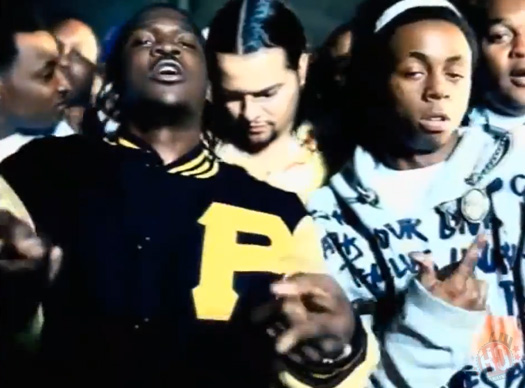 Pusha T recently chopped it up with DJ Envy, Angela Yee and Charlamagne Tha God on Power 105.1's "The Breakfast Club" radio show in New York City to promote his new album, Daytona.
At the 9:30 mark of their conversation, which you can watch below, Pusha was asked about dissing Birdman, Lil Wayne and Drake on his new project to which he told a story of how he recently met Baby in an elevator.
The G.O.O.D. Music president also revealed how he feels sorry for Tunechi, because a multi-Platinum music artist like Tune should not be stuck on doing tours and hosting clubs like new rappers do at the start of their careers! Do you agree with Pusha T?