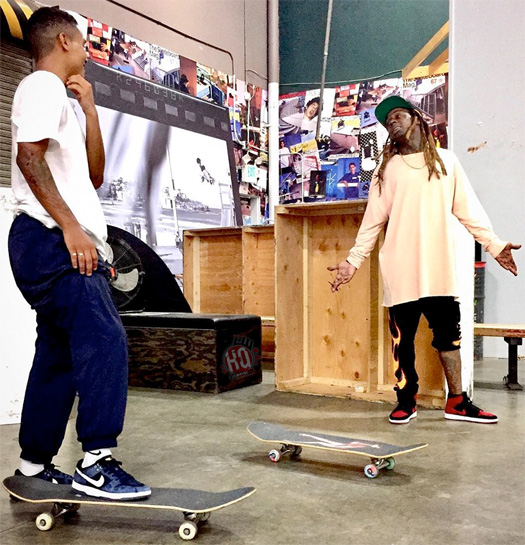 For Tha Carter III's tenth anniversary yesterday (June 10th), Dre from production duo Cool & Dre chopped it up with GRAMMY about producing on the iconic Lil Wayne album.
Dre told the story of how him and Wayne created "Phone Home" off the Grammy Award-winning album at The Hit Factory recording studio in New York.
You can read exactly what the producer said after the jump below! Was "Phone Home" one of your favorite songs off C3?
"[Wayne] did an unbelievable freestyle over Jay-Z's 'Show Me What You Got' from [2006's Kingdom Come]. On it he says: 'We are not the same. I am a martian,' and it always stuck out to me. Me and Cool were in the studio and wanted to flip that line. but make a beat that sounds out of this world. We had the whole sound effects, we were beaming him down to Earth. I laid down the hook: 'Phone home, Weezy! Phone home!'"

"A few hours later Wayne called him to come down to the studio. He goes: 'I went to the boogeyman in the closet, Dre. And I came out with this.' We were blown away, and he even kept me on the hook. We still can't get over not winning Album Of The Year at the GRAMMYs that year."