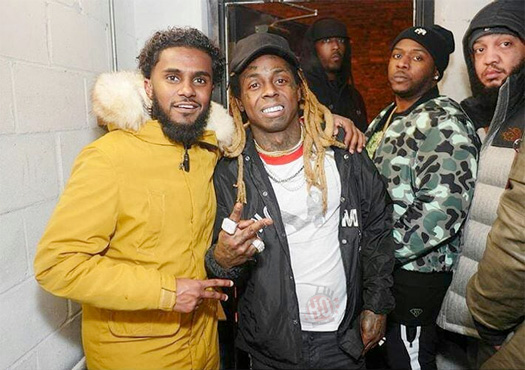 First thing's first, I want to give a huge shout out to all of the real fans who have stuck with Lil Wayne as he has gone through this situation that felt never-ending with his record labels!
After we first heard about Wayne winning his legal battle with Universal and Cash Money Records a few days ago, Mr. Carter's attorney Ron Sweeney has given a statement to Billboard about the case:
"Per our settlement agreement, the matter has been amicably resolved to the satisfaction of all parties. In terms of the particulars, we're prohibited legally from saying anything further. I can say that my client is happy. He is his own man, a man that owns his assets, his music and himself. At some point, Wayne will let his fans know what's going to happen next."
This confirms that Weezy has reached a settlement with Cash Money, which means he is now a free independent artist who owns his rights again (but he is still cool with Birdman). However, the lawsuit is not fully closed yet.
If you didn't already know, Sweeney has been Tunechi's main lawyer for 13 years and he hired Howard King to litigate this case against Universal and CM. I guess we now just have to wait for Tune to make an announcement on what we can expect next from him! Maybe he will say something later today at Summer Jam?