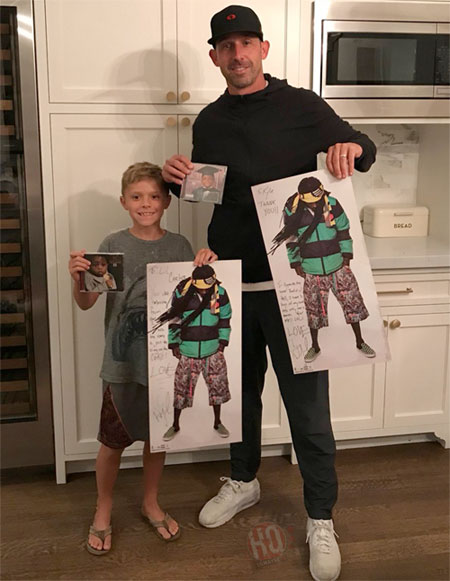 San Francisco 49ers coach Kyle Shanahan recently spoke on Lil Wayne sending him and his son Carter surprise gifts during a press conference, as well as if the origin of his son's name is actually after Wayne.
The NFL coach revealed that Weezy's PR team reached out to wide receiver Pierre Garcon and asked him to give two signed posters and two signed CDs to his manager. Kyle also mentioned that it was really thoughtful Mr. Carter sent him the explicit version of Tha Carter IV and his son the edited version of Tha Carter III.
You can watch Shanahan discuss receiving gifts from Tunechi and see a close-up picture of exactly what Tune sent him after the jump below!