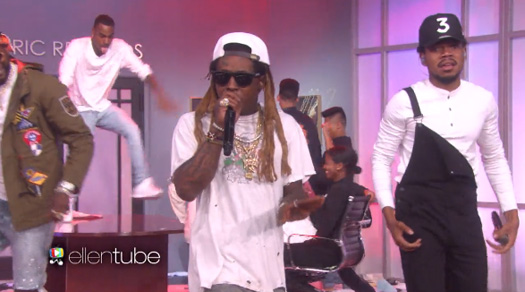 First things first, before everyone complains I am aware this video is over a month old, but now that Lil Wayne news is slowing down again I will be posting up everything that came out around the release of Tha Carter V, which you haven't seen on LilWayneHQ yet.
On the night that C5 dropped, Chance The Rapper uploaded a video of himself to his social media thanking Weezy for dropping the album and revealed he kicked everyone out of his studio, so that he could have a private listening session of the project.
Chance also thanked Tunechi for getting him his first ever No. 1 single with "I'm The One", for getting him his first ever GRAMMY award for "Best Rap Performance", and for teaching him so much. You can check it out after the jump below!