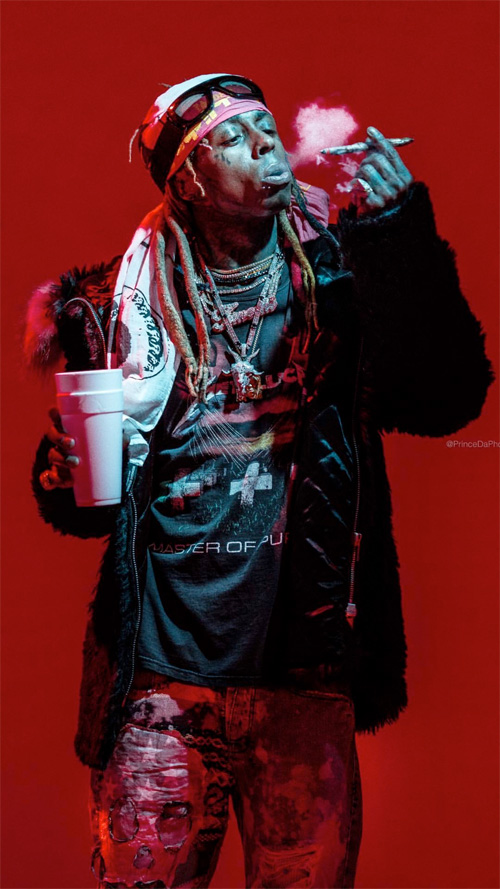 The co-producer of "Uproar", Avenue Beatz, recently chopped it up with XXL all about his work with Swizz Beatz on Lil Wayne's Tha Carter V single.
Avenue spoke on sampling G. Dep's "Special Delivery", if he expected "Uproar" to be as big as it is, and getting Weezy to rap over the beat after he said that he didn't like it on "Green Ranger" off Dedication 4.
Also in their interview, which you can read after the jump below, the producer discussed his first time meeting Tunechi, co-producing Tune's "Glory" song off the Free Weezy Album with Angel "Onhel" Aponte, and plenty more!
XXL: "Uproar" had such a great response. Were you prepared for it all?
Avenue: Nah, I don't think anybody expected it to be as big as it got.

Even as far as the dance challenge.
Yeah, I'm from the Bronx, so you know, that's all we know. Nobody could have pictured it coming back how it did. It seems like the culture's damn near back [laughs].

How did you and Swizz put your personal touch on the "Special Delivery" beat?
I always knew as a kid I had the record in the stash. Like, the original "Special Delivery" [sample]. So we just reconstructed it—tried to gather the same feeling that it was before. The drum part is easy. That's the science part as far as making it knock, but the drums we just made sure it was enough for people to dance to, you know? Bring the dancing back.

Swizz is a legend. I'm aspiring to be one as well and the old making-the-beat-to-change-the-game, we got a billion of those. We just wanted to capture the dance aspect of it 'cause that was the ceiling point of the culture at the time.

How did y'all get Wayne to rap on the "Special Delivery" sample? On "Green Ranger" he said he wasn't fond of it.
Yeah, I read about that. I had no clue about him and Cole using it; I found out afterwards. I was just like Wow, okay. Cool [laughs]. You just never know. It's a perfect example of stepping out your comfort zone. And he did so and look what it's doing for the people. And for him, you know, that's crazy.

What was Wayne's response to it all?
I got to see him at SNL and he seemed overwhelmed. But you know, it's Wayne. He ready for all this, man.

That was your first time meeting him?
Yeah, that was probably my first time meeting him. I been around. I was [a] young boy, been around for a long time. I've seen a lot of people in passing but that was the first time I actually got to see him in person for real.

You do his "Glory" beat too?
Yeah, that was me and my good friend Onhel; Angel Aponte. We've known him for a long time—this industry is like a [fraternity] [laughs]. You never know who's who, how long people known each other and where they know people from. [Wayne's] engineer is also family with our circle, 'cause we all family. But his engineer for the past 10, 12 years, he's a good friend of mine and he produces as well so he kinda reached out to me at that time and was just like, "Yo, Wayne need that shit that's not that generic shit, but that shit." I just sent what I had and I was surprised he picked that one, too. We had another one before that, I believe, but you know the technology nowadays, it allows you to just catch a vibe with people without even really bein' around. You get to really reach your full potential that way.

Did you let Wayne know that you were the one who produced that song when you met him?
Nah, nah. It's SNL. I gotta respect the relationship—Swizz is big brother, you know? There's a lot of boundaries people like to step in this business 'cause everybody is out for self at the end of the day. And you know I understand the person I'm with—it ain't no industry thing with him. He came in with family and people that care about him. And you gotta respect that as such. Because if you disrespect that you're disrespecting everything.

Ez Elpee seemed upset about his beat being sampled for "Uproar." Have you spoken to him about the track at all?
I don't know how the business is being handled. I know everybody got a lawyer and Puff is family, so I didn't know anything was said about it. I just know I looked up to him, too. You know Ez Elpee, I was a kid coming up to that. I'm 31-years-old, so I'm just happy to be here.

Do you remember listening to "Special Delivery" when it first came out?
Hell yeah.

Did it have a really big impact on you growing up?
Yes, yes it did. I was a DJ at 12 years old. I owned that on wax.

So you were playing it in parties at a young age.
Yeah, at the little junior high school parties—I was doin' a lot [laughs]. "Special Delivery" was one. Everybody wanted to hear "DooDoo Brown" back then but "Special Delivery" made it to where the kids my age can get involved with what's goin' on, Harlem Shakin' and all that.