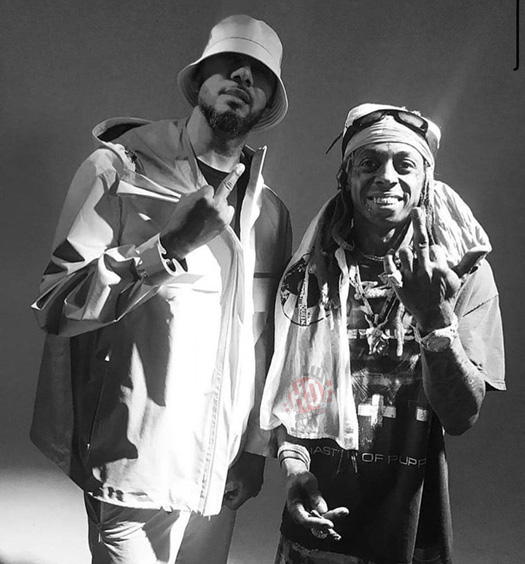 Swizz Beatz was the special guest on episode 54 of Elliott Wilson and Brian "B.Dot" Miller's Rap Radar Podcast with TIDAL.
Around the 3 minute mark of their sit-down conversation, the New York producer and rapper spoke on him and Lil Wayne performing the "It's Me…" remix live at Summer Jam, as well as how JAY Z told him personally after he heard "Pistol On My Side" that he loves when he gets together with Wayne.
Later on in their interview, Swizz talked about taking Tunechi out of his comfort zone with "Uproar" and not even noticing that Tune said he doesn't like the "Green Ranger" beat on Dedication 4, which uses the same sample as "Uproar". You can check out the full podcast in a video after the jump below!