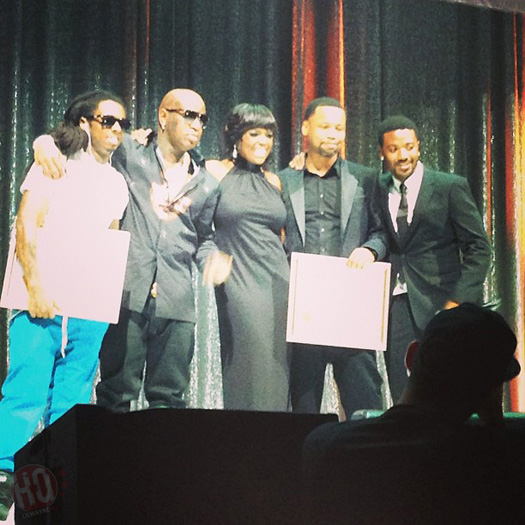 Last month, Birdman made his second appearance in a year and Juvenile made his debut appearance on "The Wendy Williams Show" to promote their joint project, Just Another Gangsta.
While on the American talk show, Baby revealed he plans to remove his face tattoos and has spoke to 50 Cent about it, he has paid Juvie the money he was owed from back in the day and that is why they are working together again, he gave Lil Wayne almost $400 million during their time in business, he just wants Wayne to be happy, and plenty more.
You can check out the #1 Stunna and Juvenile's interview with Wendy Williams in a video after the jump below!