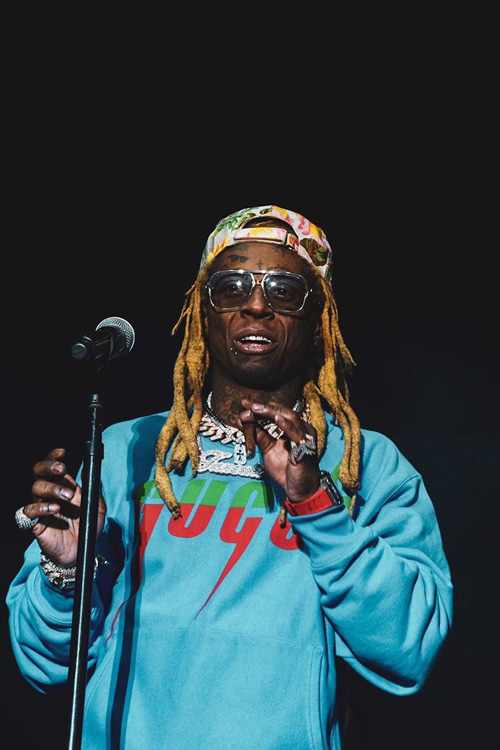 I previously posted up some photos last week, and now we can watch Lil Wayne's full set at the 12th annual Soundset Music Festival, which took place at Minnesota State Fairgrounds in Minneapolis, Minnesota over Memorial Day Weekend on May 26th.
During the concert, Weezy gave a shout out to Tech N9ne and performed "Mr. Carter", "I'm Goin' In", "John", "Got Money", "6 Foot 7 Foot", "Rich As Fuck", "I'm Me", "Drop The World", "Go DJ", "Lollipop", "Mrs. Officer", "Don't Cry", "Can't Be Broken", "Rollin'", "Wasted", "Ride For My Niggas", "HYFR", "No Problem", "Pop That", "The Motto", "Let It Fly", "Mona Lisa", "Steady Mobbin'", "A Milli", and "Uproar" live for everyone in attendance.
You can watch Tunechi headline this year's Soundset Music Festival for the very first time after the jump below. Enjoy!
Pic credit: Zakrat.