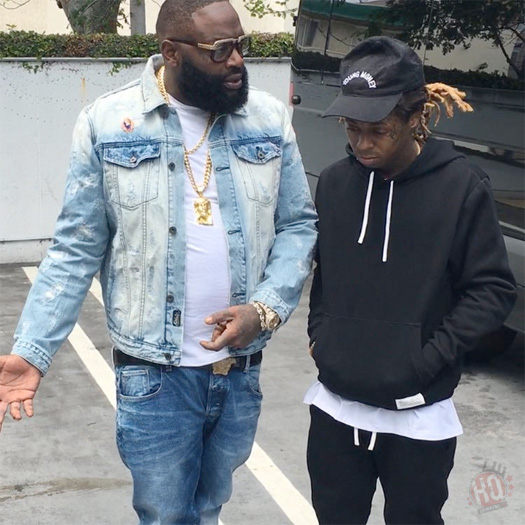 Rick Ross sat down with Bootleg Kev and DJ Hed from REAL 92.3 in Los Angeles at the end of July for an interview, which you can watch below.
During their conversation at the 18:35 mark, Ross confirmed that he put both Lil Wayne and Pusha T on his upcoming "Maybach Music VI" song, which will be appearing on his Port Of Miami 2 album tomorrow (August 9th).
The MMG founder even added that we have to "wait" to see if both Weezy and Pusha do appear together on the track as he put it together without each of them knowing, because he wonders if their beef is really "personal" after all.
Rozay did confirm that both verses have been cleared, however, he did also go on to say that right now may not be the correct time for Tune and Push to put their 13-year feud behind them and move forward for the culture!