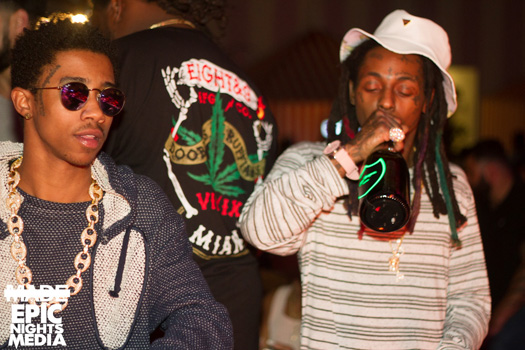 Lil Twist recently sat down with Real Lyfe Starz for a one on one 40-minute interview that you can check out below.
During their conversation, Twizzy recalled the early days of his career, how he got signed to Young Money, Gudda Gudda giving his artist Fooly Faime a bit of Molly (Ecstasy) before an awards show, and shared a story involving Drake and Degrassi headshots on set of Lil Wayne's "A Milli" video shoot.
The Young Money artist also talked about why Wayne stopped his debut album Don't Get It Twisted from ever being released, how he became a part of the "Growing Up Hip Hop" cast, wanting to get Nicki Minaj on his upcoming Young Carter 2 project, having a Weezy feature on it, and much more!