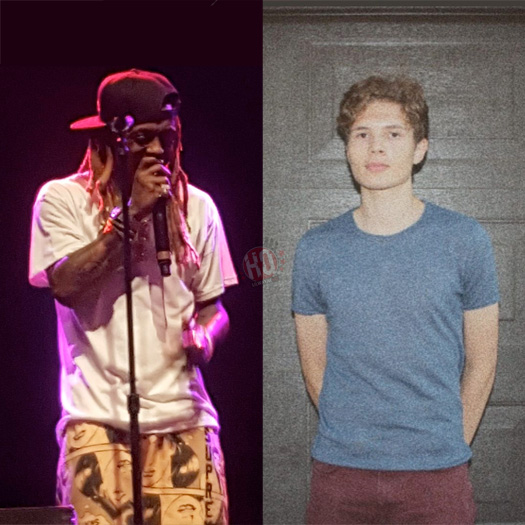 Sarcastic Sounds, a 20-year-old producer from Toronto, recently chopped it up with DJ Booth for an interview.
During their conversation (read below), Sarcastic Sounds recalled how the very first rap song he heard was Lil Wayne's "Got Money" single featuring T-Pain.
The producer also discussed how he was approached to create Wayne's "Mahogany" beat on the Funeral album that involved some help from Mannie Fresh, as well as how he reacted to hearing it for the first time when it leaked on YouTube!
What was the first rap song you remember hearing?
It was "Got Money" by Lil Wayne, ironically. My brother showed me [the video for] it and some Eminem videos. I thought it was cool that Wayne had a shirt that said "He Raps," and T-Pain had a shirt that said "He Sangs." I must've been about eight years old.

Talk to me about being approached to produce Lil Wayne's "Mahogany."
That was the career moment for me. I'd always seen myself as a hip-hop producer first and foremost, and making beats for rappers I loved was the end goal. The funny thing is this happened completely separate from my whole lo-fi thing. I could've had no records out, and "Mahogany" still would've happened.

I used to do beat battles when I was younger. There's a big one in Toronto called Battle of The Beat Makers I had been doing for a few years at this point. The last one I did was when I was 18, and one of the judges was Mannie Fresh. I played the "Mahogany" beat onstage during the battle, and [afterward], someone he was with approached me and said Mannie wanted to meet up. We met up the next day in Toronto and chopped it up for a little bit. A couple of months later, he flew me out to his place in Houston, and [we] made music there for a week. It was a few other producers and me. It was crazy to be with one of the most legendary hip-hop producers ever just eating breakfast [laughs].

After I left, I didn't hear from him for about eight months. Right before [Lil Wayne's Funeral] dropped, one of Mannie's representatives hit me up and said Wayne selected the beat. I tend not to believe stuff until I've heard the music. I didn't hear anything until the album dropped, and I assumed I didn't make the cut. Then, an hour before it dropped, I got a call and was told my beat made the album.

What was your first reaction when you heard the finished song?
I first heard the song an hour before the album came out because it leaked on YouTube, and I couldn't believe it. I heard the lighter flick at the beginning, and it was the most insane shit ever. I was jumping up and down and talking to myself and saying it out loud.

I heard the record at the same time as everybody else. It was a completely surreal feeling, and it was the most amazing thing ever.