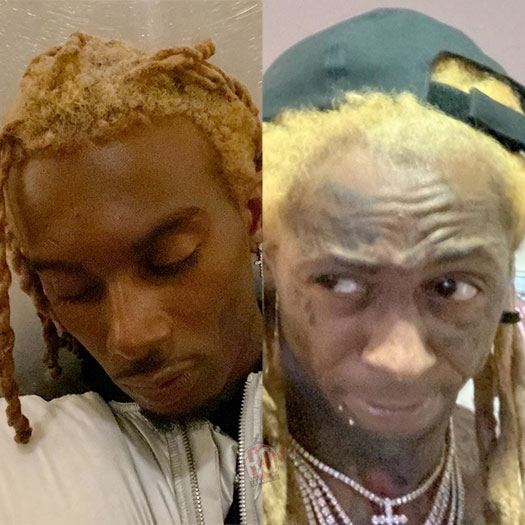 After recently revealing it was Lil Wayne who influenced him to freestyle all of his music, Playboi Carti has praised Wayne once again in a new interview.
For his cover story with Inked magazine, Playboi spoke on how he took inspiration from Weezy to cope with having his music leak in 2019:
"At this point, to keep myself sane, I just go home and watch Lil Wayne documentaries and see how he went through all this sh*t. I used to be one of those fans downloading his music on Limewire and sh*t, because I was a diehard. And he went platinum the first week off this sh*t."
Of course Carti is talking about how Tunechi had a huge amount of music leak in the buildup to his Tha Carter III album in 2008, which then made Tune record a whole new C3 that ended up selling a million copies in the first week!