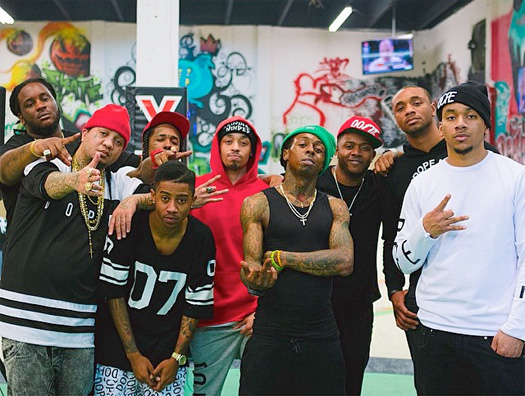 Peter Gunz recently sat down with ChangeofplanZ for a one on one interview that you can watch below.
Around half way through the video, Peter confirmed his son Cory Gunz is still signed to Young Money, shared his thoughts on if he thinks that deal helped or hurt Cory's career, and revealed how the Gunna loves to be around Lil Wayne.
The rapper and reality star also opened up about what Wayne did for his son is something that can only happen once in a lifetime. He went on to say that as soon as Cory signed to Weezy, he ended up going to jail and when the Gunna went to see him inside Rikers Island, he was told he was up next. Tune kept that promise and featured him on one of the first singles he dropped when he was released from jail ("6 Foot, 7 Foot"), but Peter admits they were supposed to go on from there, however, they "dropped the ball"!