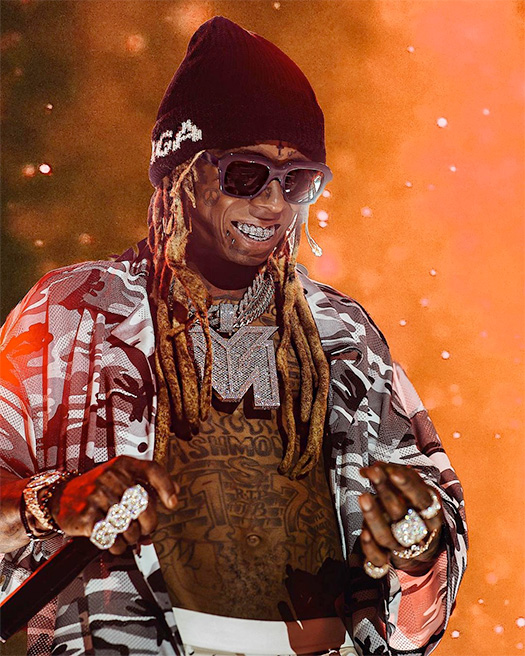 On August 13th, Lil Wayne put on a live "Uproar At The Torch" concert with his cannabis brand GKUA at the Los Angeles Memorial Coliseum in California.
During the show, Tunechi brought out The Game to perform "One Blood", Wiz Khalifa to perform "Black And Yellow", Big Sean to perform "IDFWU", Polo G to perform "Gang Gang", and a few of his Young Money artists.
You can watch some footage of what went down at the event below, which also shows Weezy performing "Blunt Blowin'", "John", "6 Foot, 7 Foot", "No Worries", "Mrs. Officer", "Bedrock", "I'm On One", "Swag Surf", "Rollin'", "Sky Is The Limit", "HYFR", "What's Poppin (Remix)", "Pop That", "Loyal", "The Motto", "Steady Mobbin'", "A Milli", and more songs live! Did you go to this?
Photo credit: Danny Wonders.