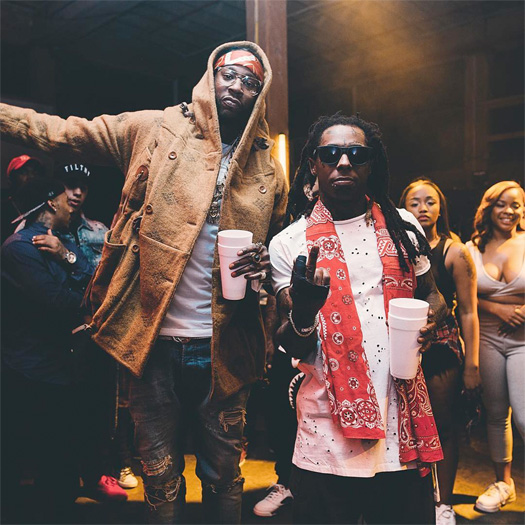 In an interview with DJ Akademiks for his "Off The Record" podcast, 2 Chainz confirmed that his and Lil Wayne's sequel to their ColleGrove joint album will be released this year.
Even though Tity Boi mentioned ColleGrove 2 would originally drop in 2020, he has now revealed (listen to the audio below) the project is in the mixing stage and Tunechi is on every song this time.
Chainz, who is first going to release a solo album called Dope Don't Sell Itself next Friday (February 4th), also added that him and Weezy recorded the second installment of their collab project ColleGrove in the studio together rather than over e-mail!
"This one is definitely coming out this year. We're actually in the process of mixing it already and [Wayne] is on every single song… I feel super excited about this fu*king project, because it don't sound like nothing I've never heard before. Doing something like that with somebody like Wayne is so welcome, it's warm, it's gon' be accepted."