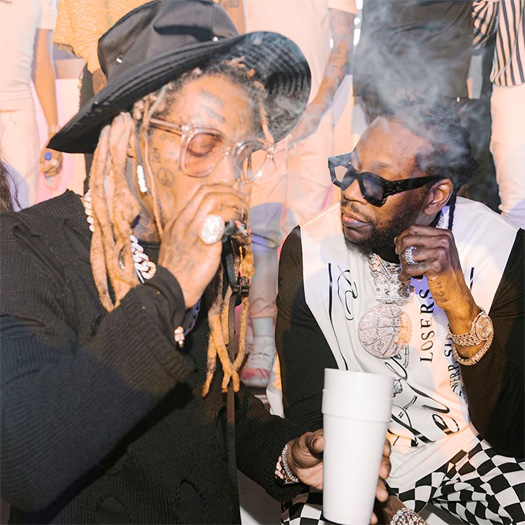 2 Chainz appeared on Power 105.1 FM's "The Breakfast Club" radio show recently to chat with DJ Envy, Angela Yee and Charlamagne The God about his new album, Dope Don't Sell Itself.
At the 15:25 mark of their interview, Tity Boi revealed his next project is going to be the collaboration album he has with Lil Wayne – ColleGrove 2. He mentioned that it is "really, really, really different" and it will sound like you are in the Metaverse when you listen to it.
Later on in the convo around the 21:20 mark, Chainz was asked if Wayne knows what the Metaverse is, as well as confirmed that ColleGrove 2 will be 15 songs long and is currently in the stage of getting mixed. He then went on to discuss his relationship with Tune, which has been going strong for over 20 years now!