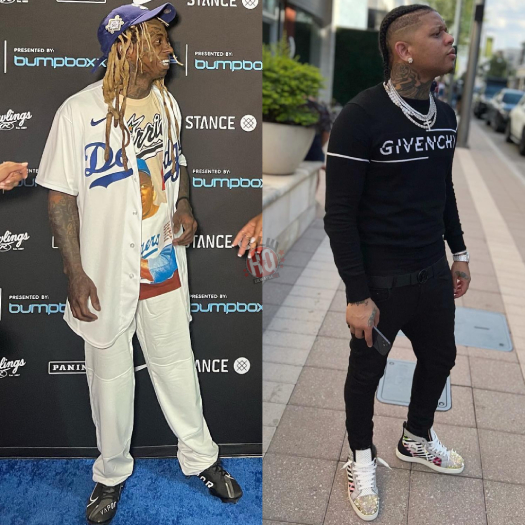 Yella Beezy sits down with Bootleg Kev to participate in a one on one interview for his The Bootleg Kev Podcast, which you can watch below.
During their conversation, Beezy explains why you always have to include Lil Wayne in the greatest rapper of all time convos.
The Texas rapper went on to say why exactly you have to give Tunechi credit, he was "talking that sh*t" on DJ Khaled's "God Did", and his personal favorite Tune album is Tha Carter.
Also in their interview, Yella announces: "I got one with Wayne that's goin' stupid", as well as reveals he has heard some new music off Weezy and 2 Chainz' upcoming ColleGrove 2 project!