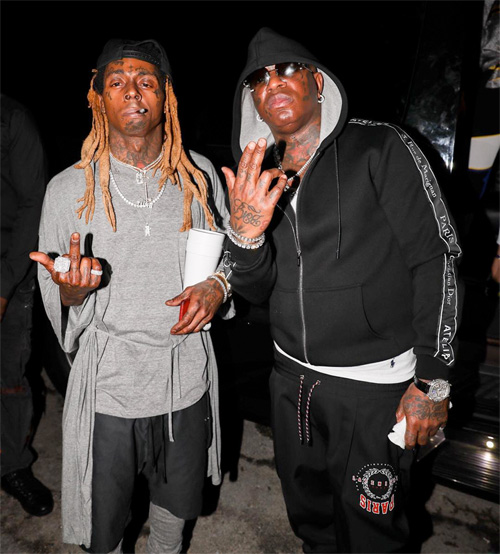 Birdman recently appeared on episode 85 of the "85 South Show" to chop it up with Karlous Miller and Chico Bean.
Throughout the interview, the #1 Stunna discussed Lil Wayne, who he says is "forever my son", currently filming the "Baller Blockin' 2" movie that stars NBA YoungBoy, and B.G. signing back to Cash Money Records now that he is out of prison.
Baby also explained how his and Tunechi's Like Father, Like Son compilation came together, why he lived in Atlanta for 5 years with Young Thug, how he first met Mannie Fresh, and being adopted by a Caucasian family after his mother passed away.
The big news Birdman announced in this conversation is that he is working on a Cash Money Records and Hot Boys reunion tour. He added he's been offered $4 – $5 million per show each night and that is without Drake and Nicki Minaj. In his own words, Baby says he is "putting the band back together" and "can't do sh*t with Mula [this is Wayne's nickname]"!
What do you think Wayniacs? Do you think we will see a Hot Boys reunion tour in the future with Weezy apart of it?