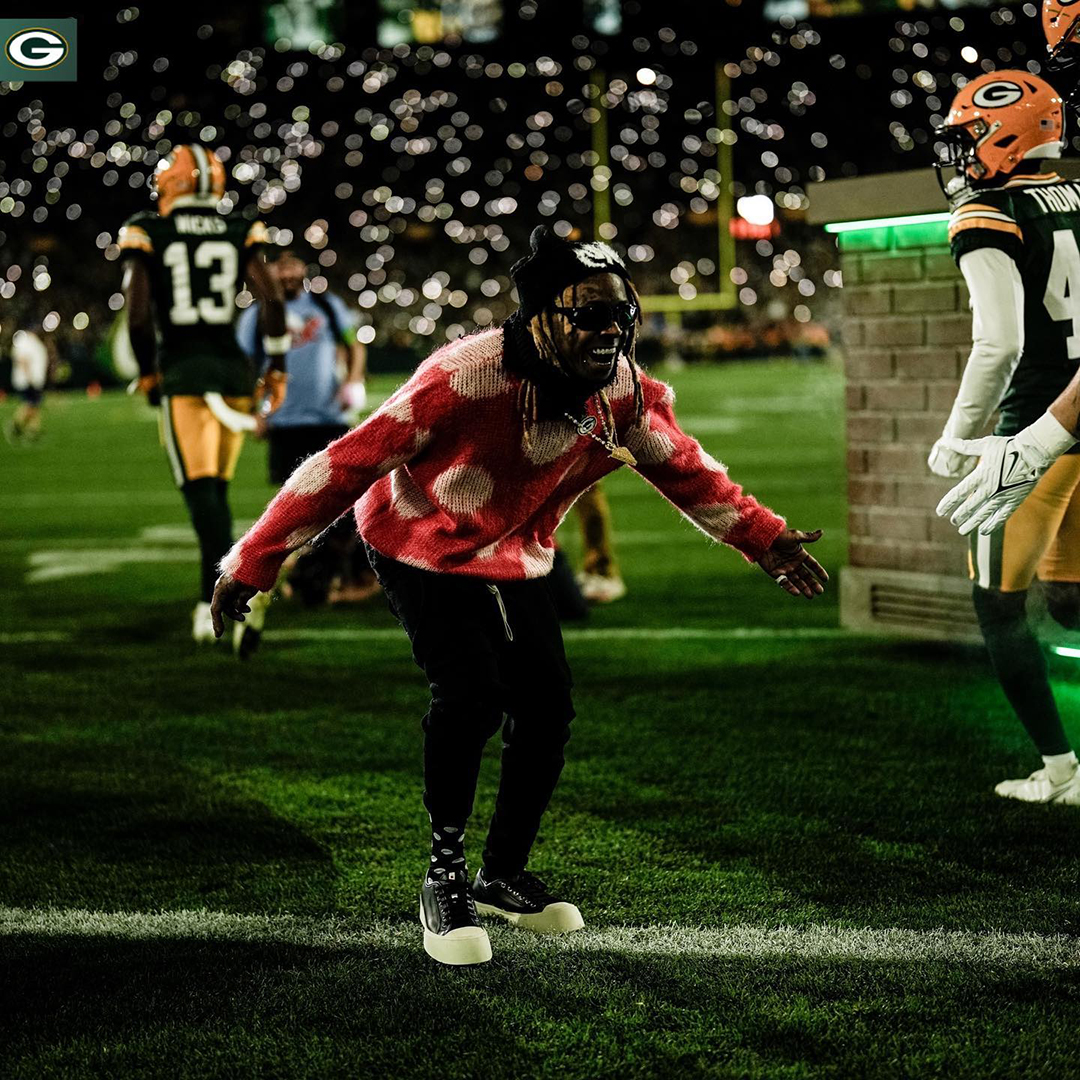 Last Friday on October 6th, Lil Wayne sat down with Skip Bayless, Keyshawn Johnson and Michael Irvin for his weekly "Undisputed" appearance on Fox Sports 1.
During their conversation (watch below), Tunechi talked about why he added the sports talk show's theme song "Good Morning" onto his new mixtape, Tha Fix Before Tha VI.
Also on the episode, Weezy discussed running out with his favorite NFL team Green Bay Packers, walking out with the Colorado Buffaloes, the San Francisco 49ers vs. Dallas Cowboys game, and much more!
Photo credit: Packers.