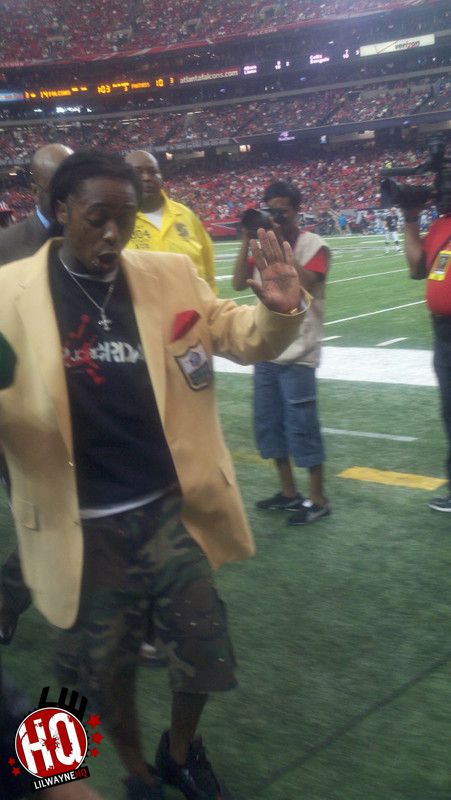 According to Billboard, Lil Wayne broke another record last week by being the first music artist to have six No. 1s on Billboard's Mainstream R&B/Hip Hop Radio Airplay chart in one calender year. This is because of Weezy's "She Will" single featuring Drake moving from #3 to #1. The other 5 tracks that went #1 this year with Tune in are: "6 Foot, 7 Foot", "How To Love", "I'm On One", "Look At Me Now" and "Motivation". The previous record holder for this achievement was Usher with four No. 1s in 2004, so a congratulations to Tunechi is in order!
I am also aware that some of the videos from MTV that I have recently posted on LilWayneHQ can not be viewed by users who are not in the US. Well the homie Kuzz has very kindly ripped these videos from MTV and uploaded them to YouTube. This means that users worldwide can now watch them!
On Set Of Birdman's "Y.U. Mad" x Nicki Minaj Dresses Up As A "Female Weezy":

Previous post here!
————————————————————————————
Lil Wayne Has Already Recorded 12 Songs For His Upcoming I Am Not A Human Being II Album:

Previous post here!
————————————————————————————
Lil Wayne Speaks On Odd Future:

Previous post here!