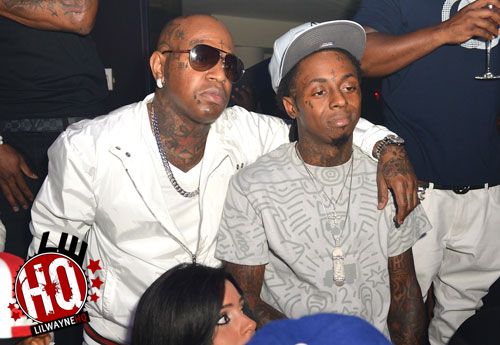 Birdman recently spoke with XXL about shooting a movie this fall with the entire YMCMB gang, which will launch on Cash Money Films. Baby and Slim have already setup Cash Money Records for music, Cash Money Content for books and now they are in the process of setting up Cash Money Films for movies! The #1 Stunna really is racking up that mula!!
The movie will be called Rich Gang and Lil Wayne will be center of it. Birdman has said the film will be like a 2012 version of Cash Money Millionaires' Baller Blockin' movie, which was released back in 2000. The Young Money and Cash Money artists won't have to go to acting school though as Baby wants them all to be themselves.
Check out Birdman's interview talking about the Rich Gang movie below:
"We start shooting that in the fall," Birdman revealed to XXL last week in New York City during a book release party for Cash Money Content author Wahida Clark's, Payback Ain't Enough. "That's the whole team, that's like a 2012 Baller Blockin. The Rich Gang movie is about the team. Everybody is going to be the star of it, but Wayne will be the center of it. It's about the team, everybody that's on the label."

"I would like them for just be themselves," the flamboyant CEO offered. "I'm not gonna tell no nigga to go to acting school. Just be yourself. We're excited as a brand about it. Tyga, everybody is like, 'Stunna, let's do a movie.' We got a few of them lined up and we gonna shoot them."
In related news, Birdman recently pointed out that the Hot Boys reunion is currently not on his radar. Watch a video of him speaking about it here!