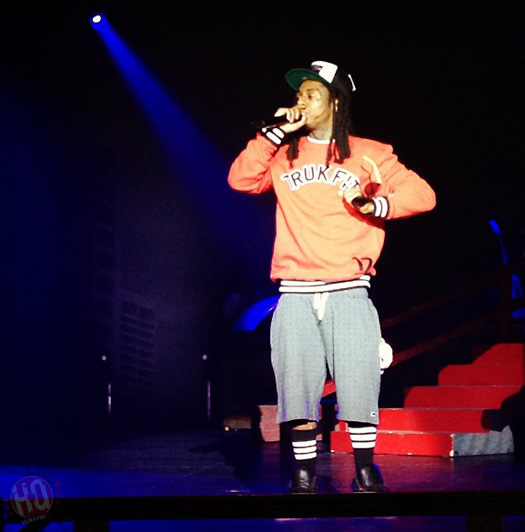 On October 26th, Lil Wayne performed live at the TAP1 in Copenhagen, Denmark for a stop on his on his European tour. You can watch a 50 minute video of Tune's performance in this post, which is more or less his full set.
Wayne can be seen performing "I'm Goin' In", "Blunt Blowin'", "John", "6 Foot, 7 Foot", "Nightmares Of The Bottom", "Drop The World", "Rich As Fuck", "How To Love", "She Will", "Lollipop", "Mrs. Officer", "Got Money", "The Motto", "A Milli", "Bandz A Make Her Dance", "No New Friends", "Pop That", "Still Fly" with Birdman, "Tapout" with Mack Maine, "Bitches Love Me", "No Worries", and speaking to the crowd.
Click here to view some photos of Tunechi from the Denmark show! Weezy F Baby's next concert on the America's Most Wanted music festival is taking place tonight in Frankfurt, Germany.