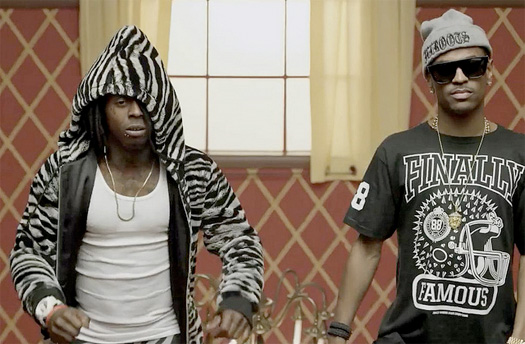 Sitting down with Sway Calloway on Shade 45's "Sway In The Morning" radio show, Big Sean announces that he has a "crazy verse" from Lil Wayne on his upcoming third solo studio album, due to be released in 2015.
Sean also discussed Pusha T asking Weezy F Baby to sign with GOOD Music, as well as mentioned that doing features with Weezy take "forever" to drop. As an example, he said "My Homies Still" was a year old before it was finally put out.
You can watch Big Sean's full interview with Sway in the clip after the jump below. Be sure to skip to the 17:25 mark if you want to head straight to the part were Sean talks about Tunechi!