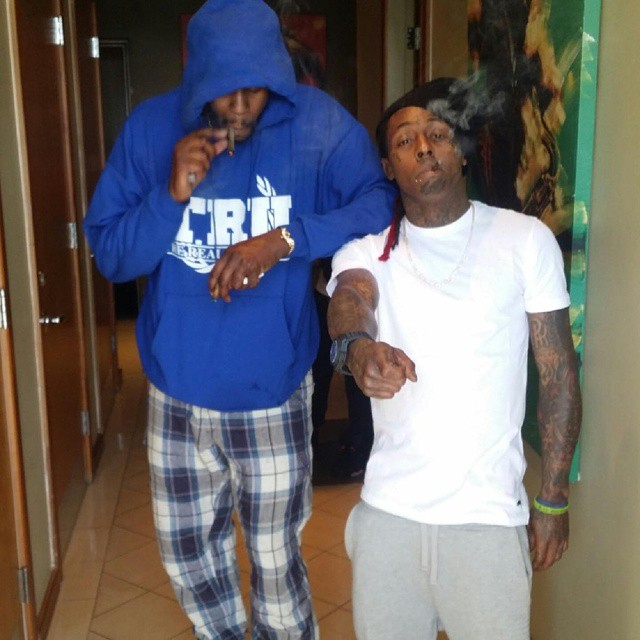 Yesterday (March 9th), 2 Chainz made an appearance on Power 105.1's "The Breakfast Club" radio show in New York City to chat with DJ Envy, Angela Yee, and Charlamagne Tha God for an interview, which you can check out after the jump below.
At the 21:20 mark, Tity Boi confirmed once again that ColleGrove is more of his own solo album that is dedicated to his "brother", "one of the realest people in the game", and "one of his favorite rappers of all time" Lil Wayne rather then a collaboration project from them. He also spoke on Wayne blessing him and Dolla Boy with the "Duffle Bag Boy" hook and revealed why he didn't sign to Young Money.
Just before the conversation wrapped up at the end, Chainz talked a little bit about his and Weezy's SXSW show for Samsung's Galaxy Life Fest that is taking place on Saturday (March 12th), as well as announced that him and Tunechi will be going on a ColleGrove tour some time this year. I'm sure the dates and locations will be announced soon!