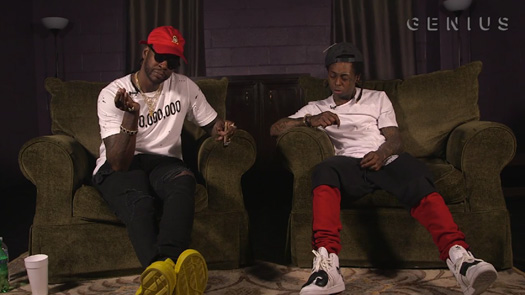 Lil Wayne and 2 Chainz chat about their lyrics on the ColleGrove songs "Section" and "Rolls Royce Weather Everyday" in part 4 of their interview with Rob Markman from Genius, which took place after their "TIDAL X: ColleGrove" show backstage at The Tabernacle in Atlanta, Georgia 2 weeks ago (March 30th).
Even though his real-life situation was hard for Tity Boi to speak on, he did give us a scenario to make us understand. Tunechi also confirmed that his "I just got a text message from wifey nigga; I scroll down, the next message from Nike nigga" lines are indeed true.
Hit the jump to check out part 4 of the conversation. Click here to watch part 3, here to watch part 2, and here to watch part 1. The final part of the interview drops tomorrow!