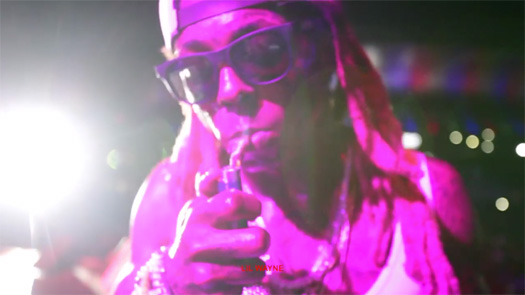 In season 2 episode 3 of FREEWATER's "FREE TV" series, Lil Wayne, Mack Maine, Neno Calvin, Curren$y, Birdman, and more all make an appearance.
At the 8:00 mark of the clip, we can see some footage filmed on stage of Weezy performing "Ride For My Niggas" aka "Sky Is The Limit" and "No Worries" live at his 2nd annual "Lil Weezyana Fest" in New Orleans on August 27th.
You can watch the full FREEWATER episode after the jump below!