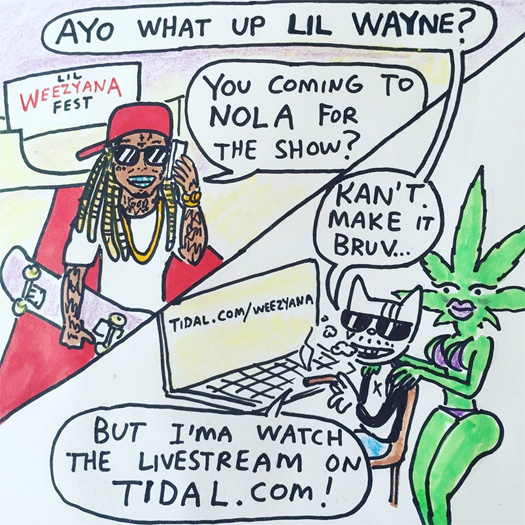 The 2nd annual "Lil Weezyana Fest" went down at Champions Square's Bold Sphere Music in Lil Wayne's hometown New Orleans, Louisiana on August 27th.
Weezy brought out Chris Brown, 2 Chainz, Mystikal, Migos, Yo Gotti, Partners N Crime, Baby E, Rico Richie, Young Greatness, S-8ighty, Showboys, Ms. Tee, and Fiend during the show to perform songs live.
Throughout the show, Tunechi performed "Hot Boy", "Finessin'" with Baby E, "Moolah" with Young Greatness, "Loyal" with Breezy, "Halfway" with S-8ighty, "Duffle Bag Boy", "No Problem", "MFN Right", "Blue C-Note" and more tracks live with Tity Boi.
Tune also announced at this year's "Lil Weezyana Fest" to look out for ColleGrove 2 and let everyone know that it's still fuck Cash Money. If you couldn't make it to the concert, you can stream it after the jump below, courtesy of TIDAL!