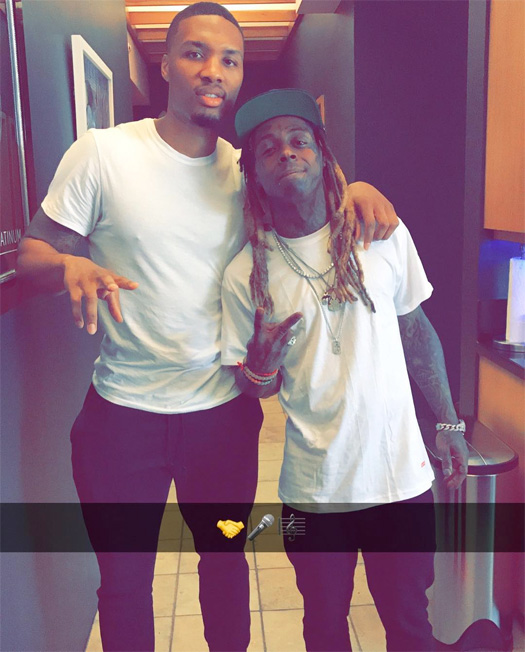 Damian Lillard aka Dame D.O.L.L.A. recently sat down with HotNewHipHop for a one on one interview to chat all about his new single "Run It Up" featuring Lil Wayne.
The NBA player and rapper revealed "Run It Up" is probably the best song he has released to date, as well as what he learned from being in the studio with Weezy.
Dame also spoke on Tunechi's recording process, Birdman clearing the feature, and told a story of Tune coming up with a hook idea while a beat played in the studio!