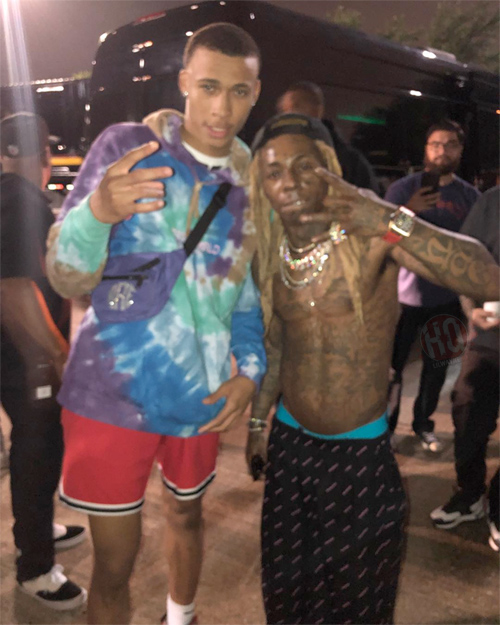 Lil Wayne was the featured guest on the latest episode of Mike Sherman's "Before The Fame" series.
The show included old interviews with Wayne, as well as new interviews from Trina, Kevin Rudolf, engineer FatBoyMixx, Tammy Torres, producer Bigg D, and a music trivia with random people on the street.
During Trina's interview, she spoke on dating Tunechi, why he is one of the greatest, and confirms he will be featured on her new album The One. Tammy also talked about dating Tune, being in love with him, and how he is not the same person as he was 10 years ago.
For Kevin's interview, he discussed how he got signed to Cash Money, what it is like working with Weezy, their chemistry together, and reconnecting on "I Will Not Break". Stephen McDowell aka FatBoyMixx, who did work on Tha Carter V, chatted about Lil Wayne's work ethic, witnessing Wayne record a whole song from scratch in 15 minutes, and called him "the no. 1 rapper".
Music producer Bigg D spoke about producing JAY Z and Mr. Carter's "Hello Brooklyn" collaboration, revealed Weezy is his "favorite artist" that he was worked with, called him "a legend" in the industry, and says all the new generation rappers "pretty much got it from Wayne". You can check out Tune's segment on "Before The Fame" in the video after the jump below. Enjoy!