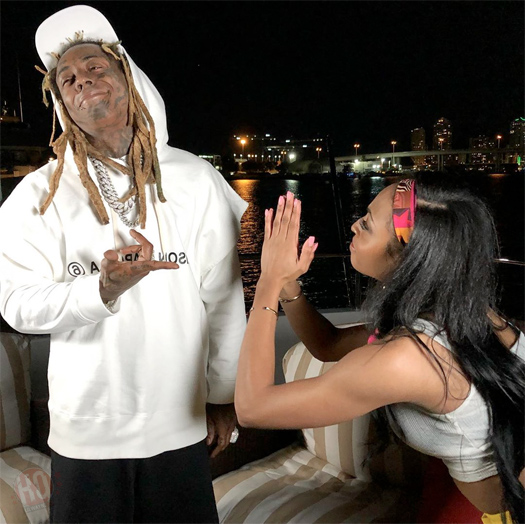 Lil Wayne recently sat down on a yacht in Miami with Jamila Mustafa from MTV's Fresh Out show for a one on one interview, which you can check out after the jump below!
During their conversation, Wayne chatted about why he moved to Miami at 19-years-old, why he doesn't miss high budget music videos from back in the day, what made him decide to appear on "The Masked Singer", wanting to get Nicki Minaj on the competition TV show, why he decided to lock his hair, and his favorite part of being a father.
The Young Money CEO also talked about his record label, the most proudest moment of his career so far, if he ever asks the question "why me?", how he stays relevant in different eras, his passion for creating music, new generation rappers, his "Mama Mia" music video, not knowing anything about "Harry Potter", wanting to work with Lizzo, working on and recording a total of 53 songs in just one night, and much more!