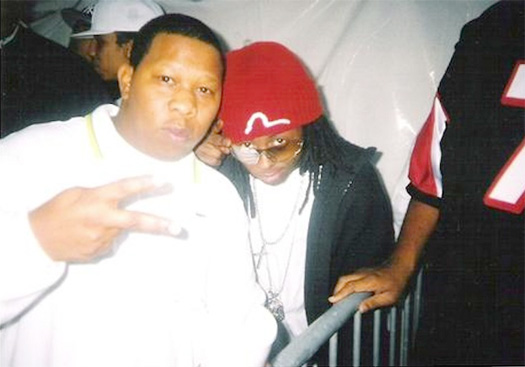 Mannie Fresh was a recent guest appearance on Power 105.1 FM's "The Breakfast Club" radio show, but of course DJ Envy, Charlamagne Tha God and Angela Yee had to do the interview from their own homes on Skype as everyone is currently quarantining.
Throughout their conversation, Mannie discussed his recent Instagram Live battle with Scott Storch, who he thinks Lil Wayne should battle live with on social media, fans wanting one more joint album between himself and Wayne, having a bunch of unreleased songs with Weezy, and more.
The New Orleans DJ, rapper and record producer also revealed he keeps reminding Tunechi every time he see's him in person to drop their Tha Carter/Fresh Files project, but a few of the songs are from the time he was dissing Cash Money Records and because he is in a better place right now, Tune does not want the tracks to come out!
"In my whole career, I never had a song that I done with somebody ever leak or anything that got in the wrong hands. If Wayne don't agree with it then I'm not gonna put that song out. As tempting as it is a lot of times cause you're like damn bro come on. Some of them songs that I got right now with Wayne was just out of frustration because of the deal that happened. He was saying some stuff on 'em. He was just like now he's in a better space, in a better place… he was like nah dude: 'I really don't want them songs to come out because I don't want to deal with the repercussions of them.' He was like: 'I'm over that. It was just me airing out and I rather not have that out there.' So out of respect, I'mma respect his wishes and not put 'em out."