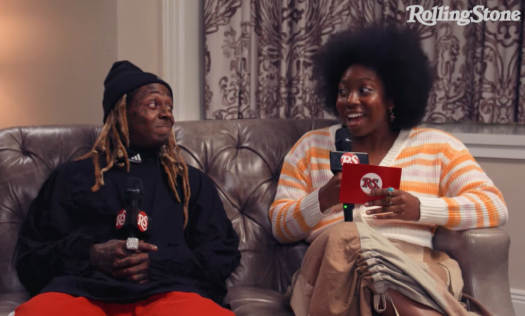 After the 6th annual "Lil Weezyana Fest" in his hometown New Orleans on Saturday evening (October 29th), Lil Wayne sat down with Delisa Shannon from Rolling Stone for a one on one interview.
During their conversation, Weezy discussed the feeling for this year's "Lil Weezyana Fest", connecting with fans, looking up and paying serious attention to Michael Jackson, Missy Elliott and JAY-Z while growing up, the last time he ever wrote a rap down, having an eye for talent, playing the guitar, the biggest lesson he has learned from his music career so far, and more.
You can check out Tunechi's new interview with Rolling Stone for their "The Green Room" series after the jump below!