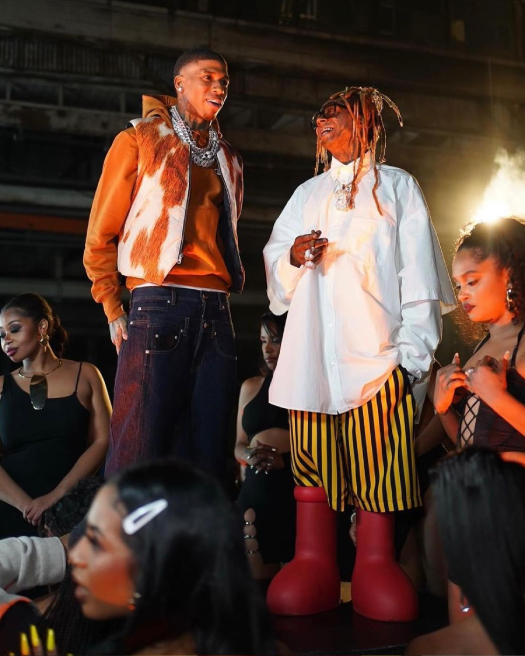 NLE Choppa stopped by Hot 97 last month to chat with Nessa on her "Nessa On Air" radio show, which you can watch below.
In their conversation at the 5:00 mark, NLE talked about recording the first verse of "Ain't Gonna Answer" and leaving the second verse open for Lil Wayne. He then took a "leap of faith" and received a call from Warner Records to tell him the good news that Wayne has sent a verse back.
The Memphis rapper also discussed the flowers and personal note he handed to Weezy on set of the "Ain't Gonna Answer" video shoot. He went on to say that Tunechi is the "realest person" he has ever met in the music industry by far and revealed Tune text him after the shoot to say a "thank you" again!