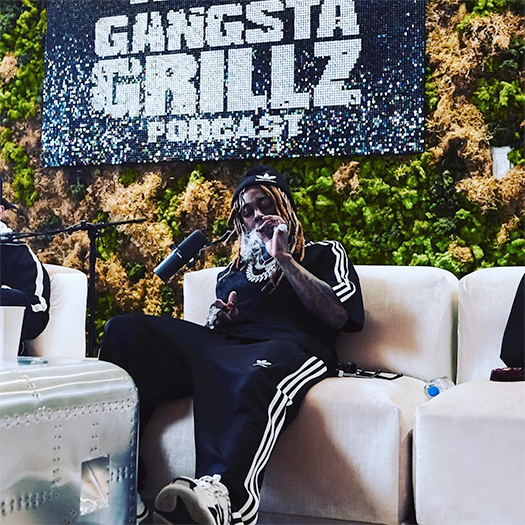 For episode 6 of DJ Drama's "Gangsta Grillz" podcast, the Philadelphia DJ and record executive sat down with Lil Wayne for a one on one 30-minute interview.
In their conversation, Wayne discussed the new Young Money artists, what keeps him inspired, looking up his previous lyrics on Google, why mixtapes are important, how he approaches them, forgetting his own music so fast, having a COVID mask on at the start of his "Seeing Green" verse, and how he doesn't listen to his older albums.
Weezy also talked about the Dedication 2 mixtape (they confirmed it's coming to streaming services), recording "Cannon" last for the project, if he regrets dissing the O'Bannon brothers, Tha Carter VI album (thanks the producers for sending him beats), hip-hop turning 50-years-old, why Nicki Minaj is the greatest female rapper, memes, his signature lighter flick, Nicki and J.Cole requesting to get on Dedication 4, and much more!
The full Tunechi and Drama interview is only available to listen to on Amazon's online audiobook and podcast service, Audible. Click here to check it out!
Photo credit: WeezyWTF.