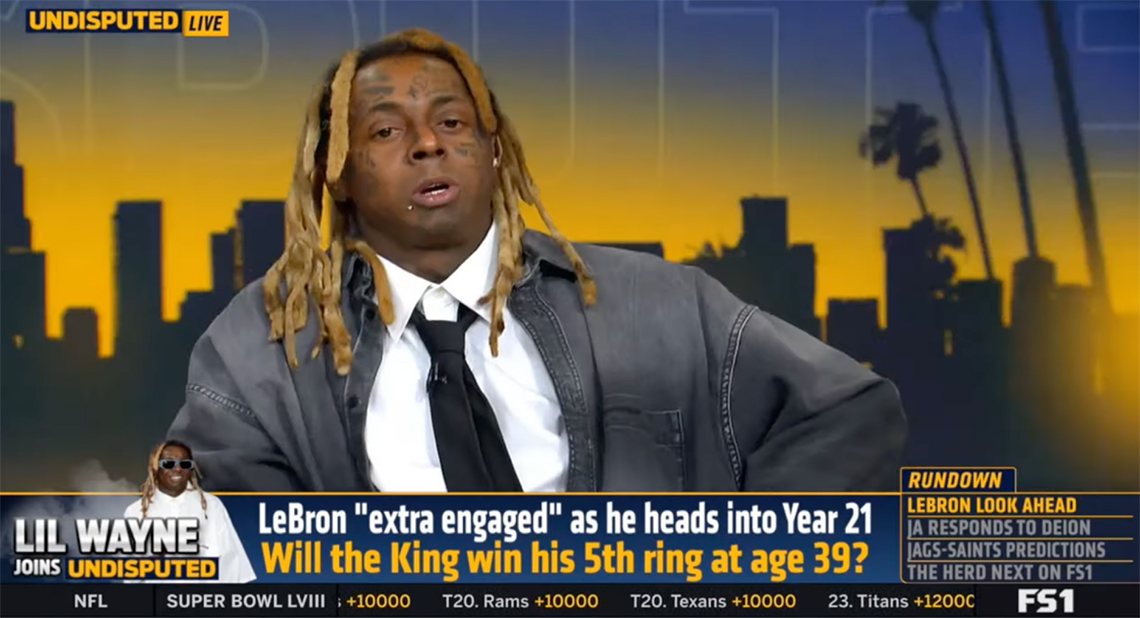 Last week (October 19th), Lil Wayne made an appearance on Fox Sports 1's "Undisputed" talk show to have a debate with Skip Bayless, Keyshawn Johnson and Michael Irvin.
While on the sports show, Wayne shared his thoughts about if he thinks LeBron James will win his fifth ring at the age of 39-years-old. In related news, you can watch Weezy reveal the first time he met Bron in Ohio here.
Tunechi also spoke about Ja Morant responding to a Deion Sanders tweet, which wasn't personally sent to him, on social media. Skip added that he tried to get Ja in contact with Tune, but was unsuccessful.
You can watch Mr. Carter have his debate on "Undisputed" in the clips below!
right on time prime 🙏🏾🤝🏾🙌🏾💙 much needed ☮️🧘🏾‍♂️ https://t.co/yPgTnZfKQS

— Ja Morant (@JaMorant) October 18, 2023