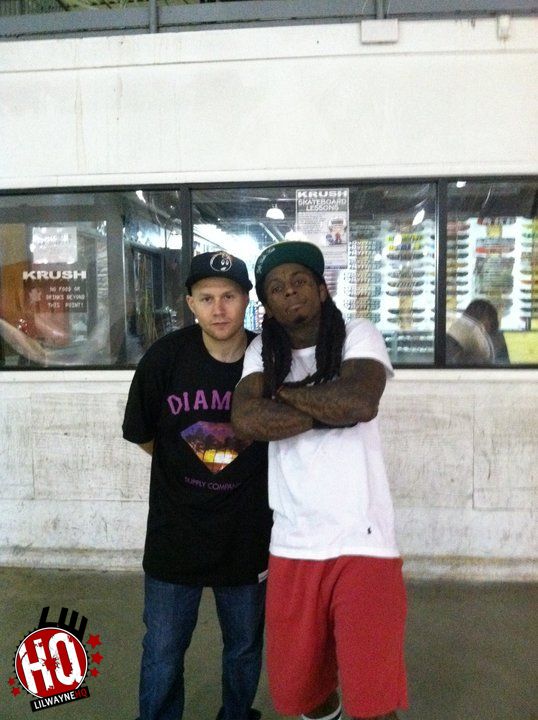 According to an Australian newspaper, Herald Sun, Eminem and Lil Wayne will be headlining a six-hour show in Sydney and Melbourne later this year on December 1st. Em and Weezy will be performing a full set of their hits from past to present and local rappers Hilltop Hoods will also be supporting them, as well as two international acts. You will be able to purchase tickets for $150 from 9AM on September 13th.
After the jump, you can watch some videos of Lil Twist speaking about Wayne's "Flowers" song with Twizzy and Chris Brown coming soon, YMCMB artists talking about their favorite songs from Tunechi's Tha Carter IV, Busta Rhymes honored to be on the "Outro" of the album, and more.

Lil Twist says Lil Wayne's "Flowers" record featuring himself and Chris Brown is coming in "a matter of weeks", speaks on Wayne's Tha Carter IV and the Young Money features on his upcoming Don't Get It Twisted album.

Rick Ross, DJ Khaled, Rocsi, Tyga, Kevin Rudolf, Shanell, Chris Richardson and Mack Maine speak on Lil Wayne, Tha Carter IV and their favorite tracks off the album.

Mack Maine says Lil Wayne's Tha Carter IV album shows three different sides of Wayne.

Busta Rhymes says he is honored to be the very last person we hear on Lil Wayne's Tha Carter IV album.