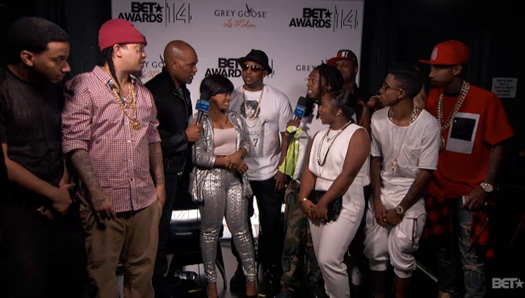 Check out this interview Lil Wayne and his Young Money artists did with Chris Spencer backstage at the 2014 BET Awards in Los Angeles, California on June 29th, which I missed at the time, so my bad about that.
Young Mula's princess Shanell explains how YM are still a family after all of these years and Gudda Gudda confirms that we are currently in "Carter V Season" with Tha Carter V album being the next project the label will drop.
Weezy says that he doesn't just handpick the artists to sign to his record label, he actually raises them. He also mentions that he has been doing music since his mom gave him a name and that his defining moment is waking up in a hospital bed after he shot himself when he was 12-years-old and the doctor telling him that he made it!
You can watch the interview in the video after the jump below!