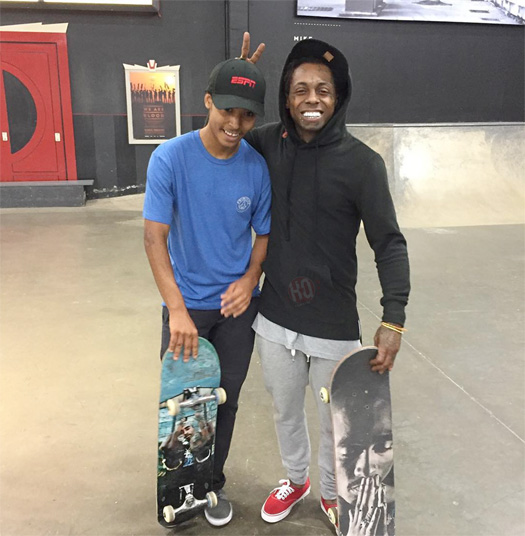 Pusha T recently sat down with Complex for a one on one interview. At the 20:55 mark, Pusha shared his thoughts on the Lil Wayne vs. Birdman situation before then being asked if would ever sign Wayne to GOOD Music now that he is the president of the record label.
The former Clipse member revealed that as president of GOOD Music he would indeed sign Tunechi, because he thinks that Tune and the label's production house would make awesome music, as well as that he knows Kanye West likes him.
You can check out the conversation in the video after the jump below. This is also not the first time that Pusha T has said he wants Weezy on GOOD Music as he tweeted Mr. Carter an invitation to join the label last year.
In related news, you can also check out another recent Pusha interview below where he chats to DJ Envy and Angela Yee on Power 105.1's The Breakfast Club radio show about more or less the same subjects as the Complex interview. Go to the 8:00 mark to hear him discuss Lil Wayne!