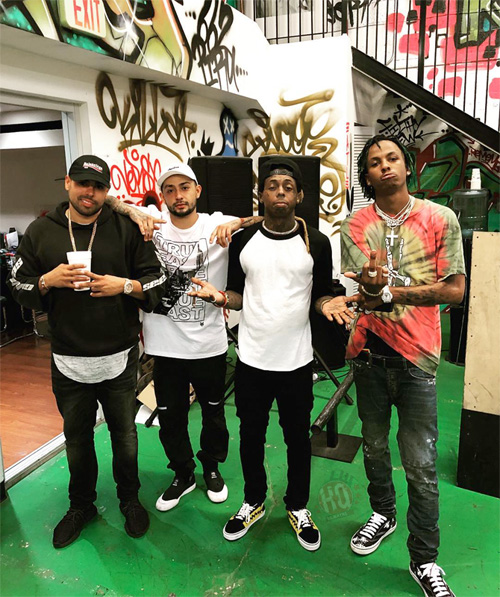 Rich The Kid recently sat down with J Cruz on Power 106's "The Cruz Show" in Los Angeles to promote his upcoming album, which will feature Lil Wayne and drop in March.
During their interview, Rich spoke on skateboarding with Tunechi, confirmed Tune is good at it, and why it is great to have someone like Wayne, who he would always listen to, on his side:
"Wayne, that's the GOAT. We was skateboarding, I got him on my new album. Wayne been always like supportive, like always, for a minute now. It's great to have him on my side, letting me know like what not to do, what to do, the ins and outs."
You can check out Rich The Kid praise Weezy in his conversation on "The Cruz Show" after the jump below!